How to Choose the Best Domain Name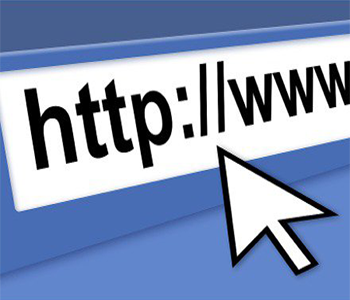 Choosing the right domain name is one of the most important steps when creating your website. If you choose the wrong name then you are in for headaches down the road when you want to change it. So before you rush into choosing your domain name, here are 5 tips to help you find the best name.
1. Try to make it short
Shorter names are better names, they are easy to remember, easy to share and are not complicated. Many of the top websites have very short, easy to remember domains. Think Google, Yahoo, Bing (all the major search engines), Twitter, Facebook, YouTube, etc.
That's not to say longer names aren't also good, just try to keep it under 16 or so characters.
Horrible domain name example: watch-movies-online-for-free.com
In addition to being easy to remember, shorter domain names will easily fit into Google's (or Bing's or Yahoo's) search results.
2. Do not use hyphens
Hyphens not only look terrible, they also make your domain that much harder to spell. Typically when someone chooses a hyphen name they are doing so because their preferred domain is already taken.
Example: tomakeawebsite.net is already taken, so they decide to hyphen the name: to-make-a-website.net. If your domain name is already taken don't hyphen it, instead do some research into what other names are available and choose one of those.
3. Include major keywords in your Domain Name
Including major keywords in your domain name could easily be included in optimizing your website for the search engines (Search Engine Optimization). Having a few relevant keywords in the URL may (depending on the quality of your content and backlinks) help get your website listed higher in the search engines.
One other major benefit to including your keyword in your URL is that when/if someone links to your site, they are far more likely to include a keyword when linking over, which may give a slight boost to your search engine rankings.
4. Choose the right TLD
A TLD stands for 'top-level domain'. TLD's are simply the .com, .net, .org, .us extension to your website. For the most part, people recognize the .com, .net, and .org extensions but are not so familiar with other top-level domains such as .co, .me, .info, and .biz.
Most users prefer the .com extension, but if that domain is already taken then you can safely go with either a .net or .org domain. If those are taken as well then it's a good idea to look into another domain name instead of going with a .co, .biz, .info TLD.
5. Have fun and be creative
If you are looking into a single word name for your website, you are probably out of luck. Most single word domains are taken, instead try tweaking a word (Flickr) or adding two words together (PayPal).
If you are stuck, use the Domaintyper tool to help you. Simply type a word or phrase in and the domaintyper will instantly check the availability of that word or phrase.
Don't let it weigh too much on you when your favorite domain name is already taken (because it most likely will be), instead get creative, do some research and you'll be able to eventually find a suitable name that best represents your website or blog.