50 Alternative and Unique Ways to Using WordPress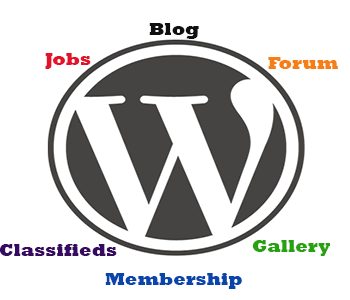 WordPress is the most popular Content Management System (CMS), representing a whooping 69% of the market. Whether you want a basic blog, e-commerce website, or site for your Business, WordPress has you covered.
So why is WordPress so popular?
Well there are many reasons why people turn to WordPress for their website/blogging needs, here are some of the main reasons why WordPress is so popular:
Extremely customizable to meet nearly any website's needs
Very easy to use
Tens of thousands of free and premium plugins to extend your site's functionality
Feature rich themes
It's Free
Really it boils down to this: "If you have an idea for a website, there's a plugin or theme for that." This really should be how WordPress advertises themselves. If you can think up a website idea then you can probably create it using WordPress.
What will you get out of this guide? If you are having trouble finding the right topic/niche for your website, or simply want to know some of the other uses for WordPress, this guide is here to help. If you like it, don't be shy about sharing it.

Basic Uses for WordPress
Blog: This is what WordPress is most commonly used for. Setting up a blog can be done in a snap with WordPress and best of all, it's free!
Business Websites: Although blogs are the most common reason for people turning to WordPress, Business websites use them too, one of the most notable examples is SonyMusic.
E-Commerce Store: Want to sell your own products? WordPress, thanks to the woocommerce plugin, has you covered. Simply install and activate it and start selling your products through your website.
WordPress Membership Websites: There are a number of ways to set up your own membership website, two of the most popular are wishlist membership and the membership plugin by wpmudev.
Jobs Site: Creating a 'jobs board' or jobs website is a cinch with the jobspress theme by enginethemes. There are, of course, other alternatives but Jobspress is one of the most popular.
Review Website: Another very popular WordPress website is a review website. Unlike with some of the other websites, there is no shortage of how you can turn your website into a full blown review site. One of my favorites is the WP Review plugin by MyThemeShop.
News Website: News sites are also extremely popular, with reputable websites like Vogue using WordPress as their platform.
Article Directory: Want your own article directory website? There's a few plugins for that, one of the free one's is the new (and update of an older version) Article Directory plugin by Redux.
Video: Perhaps you want your own video trailer website, or gaming blog that hosts videos? Using WordPress you have several attractive options for turning your blog into a full fledged video blog. Since there are too many options to name, head over to premium wp and read their excellent recommendations.
Portfolio Website: This is obviously a hugely demanded WordPress website because there are thousands upon thousands of options for you to choose from, and it is nearly impossible to find the 'best' WordPress plugin or theme for a portfolio blog. Do some research, head over to Google, type in "WordPress Portfolio Theme/Plugin" and prepare to be overwhelmed.
Gallery: Maybe instead of a portfolio blog, you want a Gallery website or want to add Gallery functionality to your blog? Like with portfolios, you have plenty of options.
Social Network: With BuddyPress, you now have the option of running your own social networking blog. The plugin is a Goliath, head over to BuddyPress and read up on the many features.
Polling Website: Want to take surveys or turn your WordPress blog into a polling site? Or just want to survey your visitors? You can with a variety of plugins, PollDaddy being one of the most popular.
Sales Page to Promote Product: Most of the WordPress marketers who try to sell you something, have flashy and well designed sales pages to draw you in. Creating one of these in WordPress is a heck of a lot easier than trying to create it with basic HTML. If you want to see some examples of a sales page, then head over to Warrior Forum and prepare to be overloaded with sales pitches and flashy marketing sites.
Gaming: Gaming websites are a pretty popular niche and there are a wealth of themes to choose from. Most gaming themes also include support for videos as well.
Forum: Forums are extremely popular and a good way to get people to interact on your website. If you are wanting to install a forum on your blog then you can use software such as bbPress.
Clone Websites With WordPress
Although it's probably not always a good idea, you can even use WordPress as a "clone" that mimics other websites functionality (although it is usually far more limited). Think Twitter, Craigslist, etc, though you may (probably will) need some type of custom coding to go along with your theme down the road.
Twitter: Believe it or not there is actually a way to get a bit of twitter functionality on your website. It's called P2 (formally known as 'Prologue').
Classified Ads: Using classipress by appthemes, you can easily turn your WordPress website into a miniature Craigslist.
Q&A: Want a questions and answers website similar to Quara? You have a few decent options for obtaining such a website, one of the more popular and best looking is QAEngine by enginethemes.
Wikipedia: Creating your own Wikipedia site may sound intimidating, though it doesn't have to be if you are using WordPress because, surprisingly, there is actually a free wiki theme that you can use to transform your site into a Wikipedia look-a-like.
Some Unconventional WordPress Uses
Timeline: If you want to visualize events or certain important dates then timeline functionality is probably important, thankfully there are a few free options on the WordPress.org website for installing a timeline to your blog.
Network of Sites: This is known as WordPress Multisite and it is essentially a way to host as many blogs you want on a single installation. Here is a more detailed explanation courtesy of wpmudev.
Ticketing System: Selling tickets on your website is also possible…and even free! There are several free plugins on WordPress.org, such as ticket tailor, that allow you to sell tickets on your blog.
Event Website: Displaying an event or having a website dedicated to events is easier than ever with WordPress. There are plenty of options available for such a task, but for themes specific to posting events, it doesn't get much better than Showthemes.
Resume: Instead of creating a standard HTML site for your resume, you can instead use WordPress to create it for you. Shoutout to Colorlib who have amassed a list of some of the best resume themes available.
Real Estate: Yup, you can even get your own real estate WordPress site up and running. Like with the gallery and portfolio themes, you have plenty of options but some of the better looking themes I've seen are on ThemeForest.
Article Submission: While article submission websites haven't ever been less popular than they are today thanks to all of the Google Algorithm updates, they still have their place and there are plenty of options to choose from if you want to allow users to submit content to your website. One of the most popular and free options is User Submitted Posts.
Directories: Directories are in the same boat (actually an even smaller boat) as Article Submission sites. Most directories, save for extremely popular and selective ones such as DMOZ, are heavily devalued in the search engines…or even worse, they are considered SPAM. Still, there are ways to create a directory website that is valued in the eyes of the search engines, if you want to try your luck then here is a list of some of the available themes on ThemeForest.
Non Profit: Starting your own non-profit website is simple with WordPress and bonus, some of the non-profit themes available are actually pretty amazing looking.
Calender: For those wishing to have Calender functionality in their WordPress blog, you are in luck. There is a free, and extremely popular, WordPress plugin available called All-in-One Event Calender.
Awards/Points: Want to add incentive to your visitors by enticing them with awards or points to do something (such as comment frequently)? Well, there's a plugin, or rather plugins, for that. Free is always better so head over to the WordPress.org website and view some of the available plugins, if none of them catches your fancy then you can always go premium.
Voting: Plenty of ways to add a voting feature to your blog. Take a look at some of the free plugins available.
Task Management: If you need a user-friendly task manager for your WordPress blog there are quite a few options available, one of the most popular is Task Rocket.
Countdown: Counting down to an event, such as when you unveil your new website design, may be necessary at some point. Using WordPress, you have access to a few great countdown plugins, perhaps the best being T(-) Countdown.
Podcasts: Podcasts are quickly gaining in popularity, blogs are now employing podcasts to better engage their visitors. Now pretty much everyone with a Laptop is able to manage podcasts, making podcasts even more popular in the era of technology.
Contests: Contests are a great way to get your visitors engaged, build a following (via social media) and possibly get some juicy backlinks in the process. There are a variety of plugins available for contests, the highest rated plugin which (at the time of this writing) has 106 5 star reviews and not a single negative review – myCred, is the most popular, though there are other free plugins available.
Coupon Website: Coupon websites may be difficult to rank in the search engines since there's so much competition, there still may be a time when you want to display coupons or have a decked out coupon website. Well as I like to say, there's a theme for that. Couponpress is one of the more feature rich WordPress coupon themes, though it is not free. If you are looking for a free coupon alternative then there are a few basic coupon plugins available on WordPress.
Web Chat: Web chats enable people to communicate with each other and it's a great way to boost engagement on your website.
Invoicing: If you own a business, then invoicing is extremely important. With simple plugins such as WP-Invoice, you can set up an effective invoicing system in your WordPress dashboard.
Courses: Managing and selling online courses might be an important monetizing element to your blog. One of the better course plugins is the premium CoursePress plugin by wpmudev.
Other WordPress Uses
Live Chat
Web Soapbox
RSS Aggregator
Online Help Desk
Press release site
Contact Book
Single page news site
Confession log
Reminders
Company Intranet
Well there you have it. 50 alternative ways to using WordPress, ranging from adding a nifty membership section to your blog, or adding a Wikipedia type Question and Answer section, or even adding a courses section where you sell courses to people. There are probably dozens, even hundreds of more uses for WordPress, so it is nearly impossible to name every single one.
Hopefully you learned something from this post, I sure did. Want to add any other unique or alternative ways to using WordPress? Comment below with your thoughts.