Top 12 Selling WordPress Plugins on CodeCanyon
Plugins are great! They can vastly increase your blog's functionality without requiring you to know how to code. They also tend to be very easy to install.
But with the immense popularity of WordPress, plugins seem to be everywhere and sometimes it can be frustrating to find the best and most popular plugins.
It's easy enough to know which of the best free plugins are available. All you need to do to find that out is to navigate to the WordPress.org plugin directory. There you'll find popular plugins like SEO by Yoast and Akismet as the most downloaded. But what about premium plugins which tend to be far more advanced than free plugins?
Knowing how many downloads/sales premium plugins have is a bit more difficult since there are so many outlets that sell plugins.
That is, unless you know what the most popular, premium plugin directory is. CodeCanyon is the big dog when it comes to premium WordPress plugins, having over 3,400 available.
Here is the current line up of most popular plugins on the CodeCanyon website.
Recommended Reading: 50 Essential Plugins Every Blog Needs
Visual Composer: Page Builder (4.7 / 5, $33)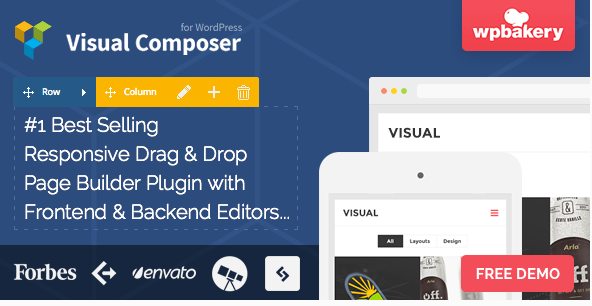 Ranking at the very top of this best seller list, Visual Composer is the best selling WordPress plugin (and has been for some time). To date the plugin has over 66,000 sales, compared to it's closest rival clocking in at 54,000.
Visual Composer is a page building plugin, fully responsive on mobile devices, that enables you to visually build your website. You are able to do things either from the ground up or use one of the 40 grids available.
You are able to create your webpages using the editor available, either the backend or the frontend page builder. Both the frontend and backend editors use a user friendly, drag and drop UI. Visual Composer also supports more than 45 different post elements for things like shortcodes, charts and Facebook, Twitter, Google+ and other sharing icons.
Slider Revolution (4.8 / 5, $18)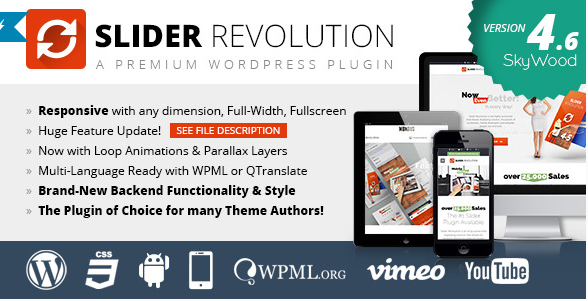 Slider Revolution has over 54,000 sales making it the second best selling plugin on CodeCanyon and the most popular slider plugin. With its huge selection of advanced features, Slider Revolution is a far more advanced sliding plugin than typical slider plugins.
With Slider Revolution you are able to create fancy looking sliders with animation and other effects, moving images or words and you can embed other media like video into your sliders. With the advanced editor you are able to have specific control over your slides and thanks to the user friendly interface, your slides are able to be created fast and easy.
You have a wide variety of animations and other effects with Slider Revolution, including 3D transitions as well as an optional countdown timer for your slides, mobile touch enable, the option to set how many visible thumbnails to display and much more.
UberMenu (4.7 / 5, $18)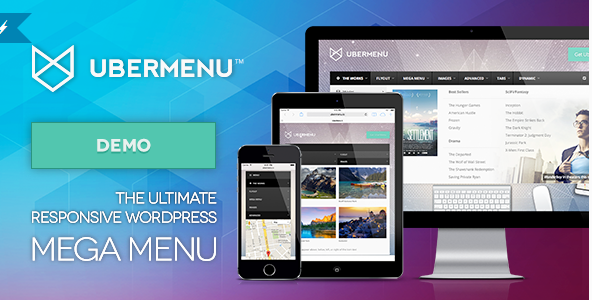 With over 43,000 sales, UberMenu is the third most popular WordPress plugin on CodeCanyon and the most popular Mega Menu plugin.
UberMenu makes it so that you are able to create an impressive main menu navigation for your readers. You can add things like images, video and shortcodes to your main menu, include tabs and tweak plenty other settings. Customization is also possible since all menus are able to be adjusted, you can set the colors, animation effects, fonts and more.
LayerSlider (4.7 / 5, $17)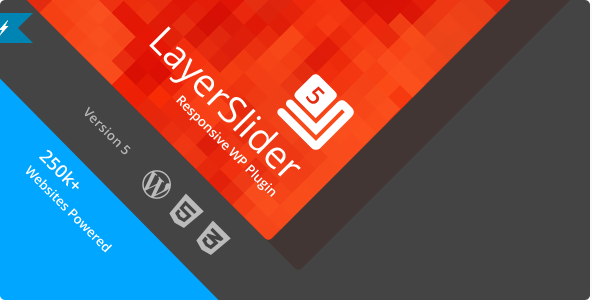 The second sliding plugin on this list, LayerSlider is also the fourth most popular plugin on CodeCanyon with well over 28,000 sales.
With LayerSlider you are able to create advanced looking and multi-layerd sliders that have plenty of features and effects included on each slide. Using the simple but powerful drag and drop interface you can add things like images, videos and text to each slide.
Like with SliderRevolution, LayerSlider has plenty of transition effects available to choose from, over 200 neat 2D and 3D effects and a total of 13 built-in skins.
RoyalSlider (4.7 / 5, $22)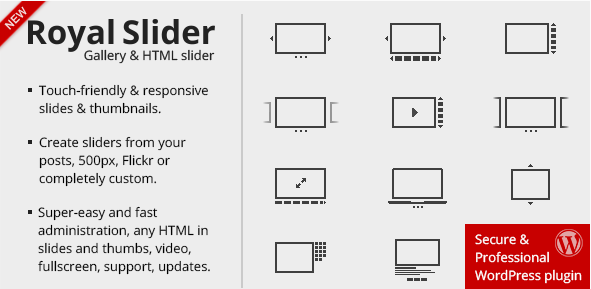 RoyalSlider is the last sliding plugin on this best seller list. It also has many of the same features as the previous two slider plugins. With RoyalSlider you are able to include media on your slides such as videos and the slides are responsive on all devices.
It is focused on " performance, accessibility and stability" according to its author so it does not have many animations and effects. If you want animations and effects then it is recommended that you use either of the two previous plugins. RoyalSlider preloads your images, will auto remove any unused slides, is SEO optimized meaning your images will be indexed by the search engines and has four skins that can be customized using CSS.
Quform (4.7 / 5, $28)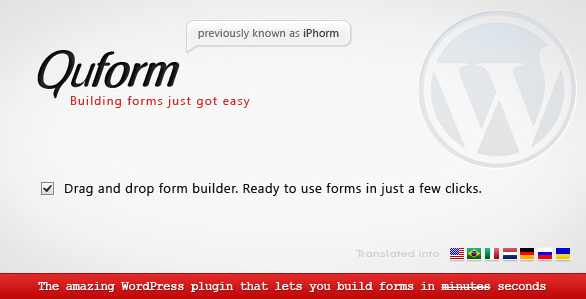 Quform is an excellent forms option, especially ideal for those who are looking for a more advanced plugin than many of the free contact form plugins on the WordPress.org website.
With Quform you are able to create as many forms as you want with the user friendly drag and drop creator. Quform has support for 15 element types, has popup support, is responsive on mobile devices, supports tooltips, has 6 optional filters to choose from and more.
You also have several anti-spam fighters and the ability to create your own autoresponder.
Ninja Popups for WordPress (4.4 / 5, $20)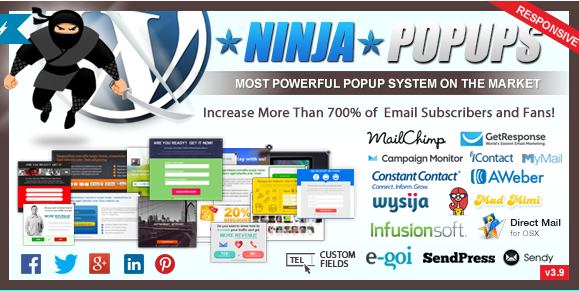 Increasing your conversions can be difficult, especially doing so without frustrating your traffic with annoying popups. With Ninja Popups you can convert traffic without turning off potential subscribers. Ninja Popups allows you to customize the best popup possible to display at the best time possible usually right before a user is about to X out of your website.
Ninja Popups enables users to create an impressive looking and completely responsive popup using the dozens of templates they have available. These popups also integrate with some of the top email marketing services such as MailChimp as well as with all of the major social media websites.
EventOn (4.4 / 5, $28)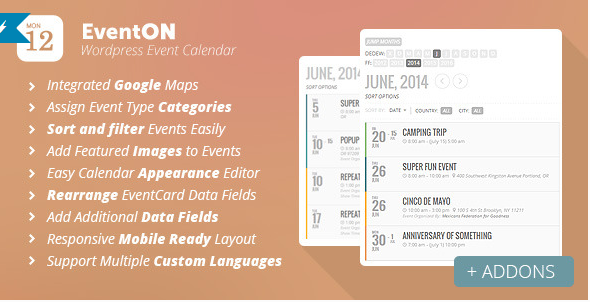 EventOn is the best selling event plugin on CodeCanyon with over 12,000 sales to date. With EventOn, you are able to create your calender events easily and stylishly, adding them to any section of your blog with a shortcode (or you can add them to your sidebar with the widget).
After creating your event list you are able to display all of your events as well as important info that all of your traffic will be able to sort through. EventOn integrates with Google Maps, enables you to add featured images to your events and you can also color code each of your event items. When someone clicks on an event it will automatically expand showing the user important information such as where the event is located via Google Maps.
Ultimate Addons for Visual Composer (4.9 / 5, $17)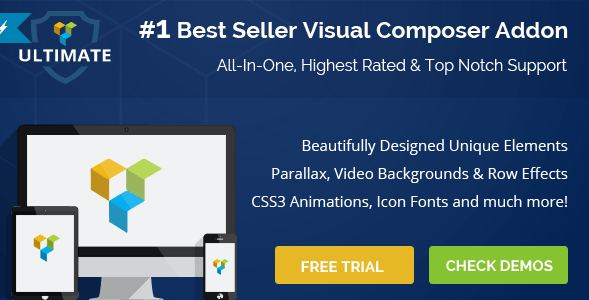 A plugin has to be pretty good for an addon for that plugin to make a top best sellers list. This addon gives users a whole new range of elements to use along with Visual Composer. These include things like row effects, parallax effects, animations, icon fonts, timers and more.
Justified Image Grid (4.8 / 5, $28)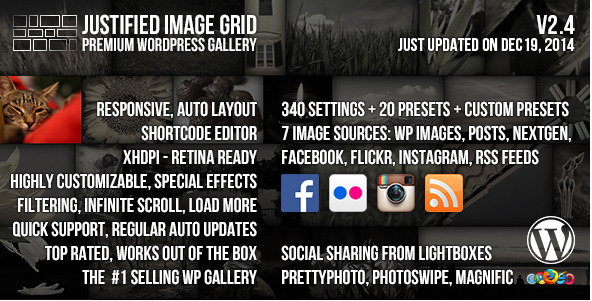 If you want a fancy way to display images on your blog then Justified Image Grid may be the plugin for you.
With Justified you are able to pull images directly from social media sites such as Instagram and Facebook and border them in fancy grids. The plugin doesn't limit you to just images though as you are able to include videos from YouTube and other networks as well.
Currently there are over a dozen templates to choose from as well as 340 settings.
Hide My WP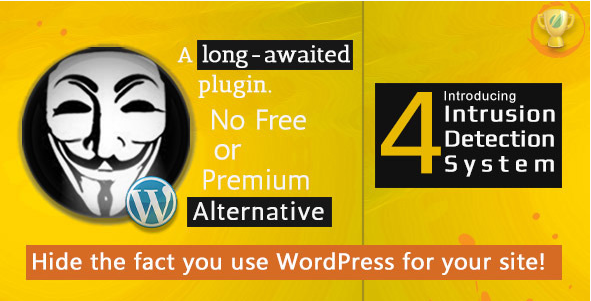 There may come a point when you want to hide the fact that you are using the WordPress.org blogging platform for your website or business. How can you do this? Well, like with most things WordPress, there's a plugin for that. In addition to hiding WordPress, Hide my WP also adds a bit of security to your site with the Intrusion Detection System which monitors all the requests of your blog.
WordPress Social Stream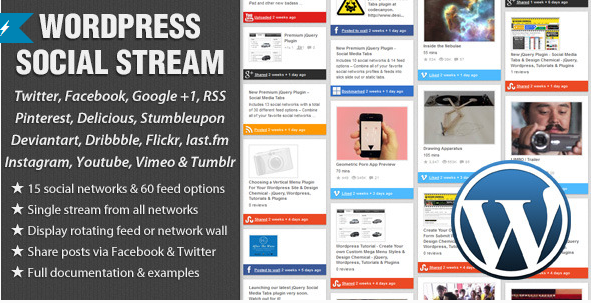 With WordPress Social Stream every one of your social networking accounts will be put into one single network. In other words you will need only one feed for all of your social media accounts. If you have multiple accounts then this plugin is a great time saver, especially if you post multiple times a week. Currently there are 15 social networks supported.