17 Things All New Bloggers Should Know About Blogging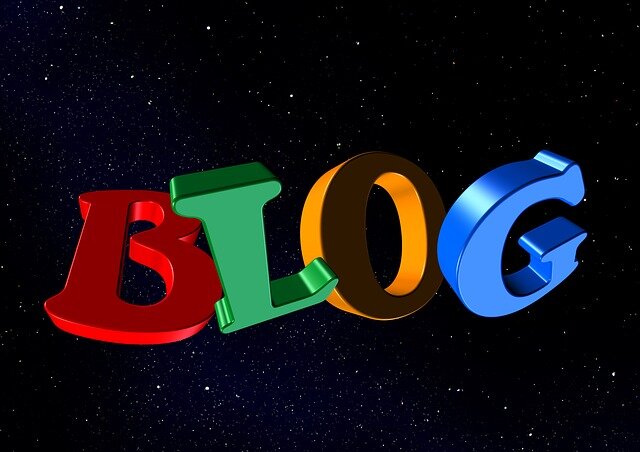 Getting into something that you have never done before can be exciting…it also can and usually does lead to more than a few 'newbie' mistakes that you, after gaining more experience, wish you've never made.
These mistakes range from minor ones such as not posting enough content or the content itself being too 'thin', or more major mistakes such as obtaining SPAM links pointing toward your blog (thus killing your search engine ranking).
Unfortunately most new bloggers don't realize the mistakes they have made until months, even years later when they gain more experience as a blogger and have a better understanding of what to do and what not to do.
And this is why this article is here. To help new bloggers find out what they shouldn't be doing or expecting when they are blogging.
Things New Bloggers Should Know Before Starting
1. Do Not Expect Immediate or Quick Results
When starting out blogging you should not and can not expect quick results. The simple fact is that blogging takes time, usually quite a bit of time, before you start getting a good amount of traffic to your blog. This is because it is a slow process to get indexed in Google and the other search engines, climb in the search engine rankings and get a large readership following.
It's a good idea to post as often as you can but also make sure you are posting in the appropriate 'niche'. If your niche is so over-saturated with content in the search engines it is going to be difficult to get a ranking in the top 10 results on Google, Yahoo, Bing, etc.
Further Reading: Transform into a Productive Blogger in These Simple Steps
2. Post In-Depth Content
New bloggers tend to think that the more content they post the greater the chance that they will start getting tons of traffic. That's not entirely true.
While it is good to post content as often as you can, you also have to post valuable content for it to make any traction. In other words, slapping together a sloppy, few hundred word article and hoping for the best will not work.
For example, did you know that the average top ten results on Google are articles that are over 2000 words? Did you know that the longer your articles are in word count the more social sharing they tend to attract?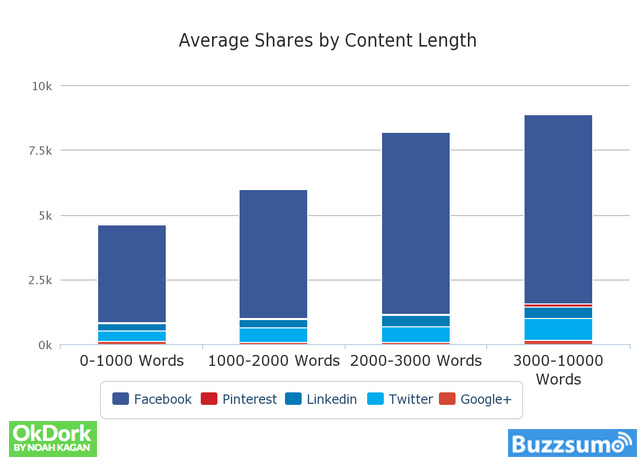 Image via okdork
A rule I follow on this blog when it comes to word count is that whenever I post articles I make sure they are at least 850 words, preferably more. If you can't post enough words for your article then it's a good idea to move on to a different topic.
Don't pad your posts with useless words just to reach the desired word count though. One golden rule every blogger should follow is that they should be writing for their readers and not for the search engines.
3. Blogging is a Lot of Work
Some people don't realize how much time one needs to put into their blog (if they are serious about wanting traffic). It's more than just writing, editing and posting content.
You also have to keep up with maintenance such as updating your theme(s) and plugins, monitoring and getting rid of spam comments, building the design aspect of your blog, creating a Facebook, Twitter and Google+ page and keeping up with them, managing emails for subscribers (once you get enough subscribers) and constantly thinking up new things to write about.
4. It is Going to Cost Money
One way or another you are going to have to shell out some $ if you are serious about blogging. There are two to three areas where you are almost guaranteed to need to spend a little when it comes to your blog. The first is web hosting.
Free web hosting sucks, that's just a fact. Free web hosts typically come with limited bandwidth, no security, near zero customer service and a lack of features among other things. If you are serious about blogging then you will have to sign up for a paid web hosting plan.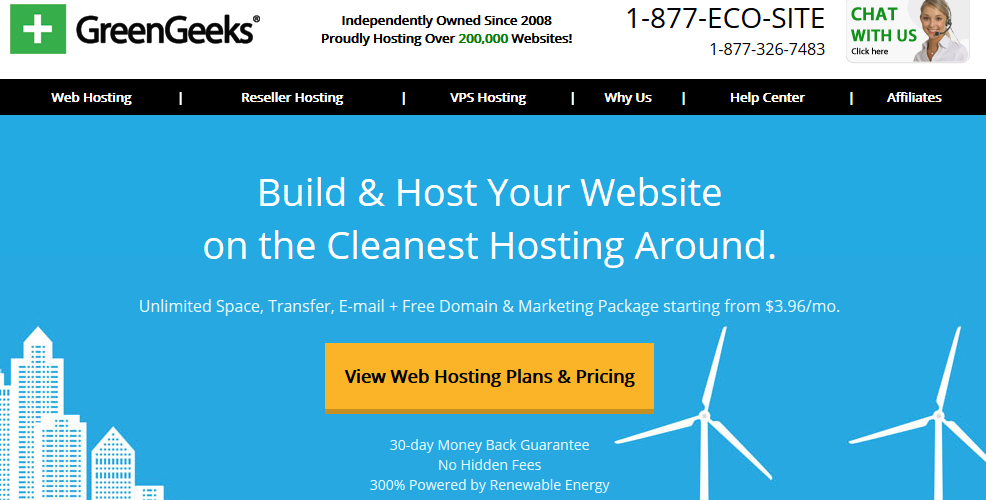 Another area where you will probably have to spend money is on a premium theme. Premium themes have far more features and design options when compared to free themes. Free themes on the other hand, have many problems that typically go along with using them such as not looking that good and lacking design and customization options.
Further Reading: Top Marketplaces to Buy and Sell Themes
One last area where you may have to spend money is on premium plugins. These aren't 100% necessary as there are plenty of free WordPress plugins that are great. You may occasionally find out that you need to go premium and purchase a premium plugin from places like CodeCanyon.
5. Do Not Buy "SEO Packages"
Once you start researching how to build traffic to your blog (you will eventually), you will quickly find out that the key to getting organic traffic is to somehow get backlinks to your blog. So you need other websites to link to yours. Unfortunately newbie bloggers sometimes buy into the idea that you can get any amount of low quality links pointing to their blog and it will help their search engine traffic.
You will, when hunting for "how to get backlinks", probably be tempted from one of the many SEO blackhat spammers to buy one of their "SEO Packages", which are really just a collection of spam links pointing to your blog that will hurt you rather than help.
Most SEO Packages sold by blackhaters advertise hundreds or even thousands of links to your blog, entirely or almost entirely from sites that will hurt you in the search engines. Think things like directory links, comment links, forum links and links from SPAM filled websites.
In other words, you will get from these blackhaters all of the types of links that you don't want pointing toward your blog. Don't be tempted to buy into their nonsense. These SEO Packages are worthless and will hurt your blog down the road when the links are indexed by Google and the other search engines.
Here is an example of a lot of what you will see being advertised: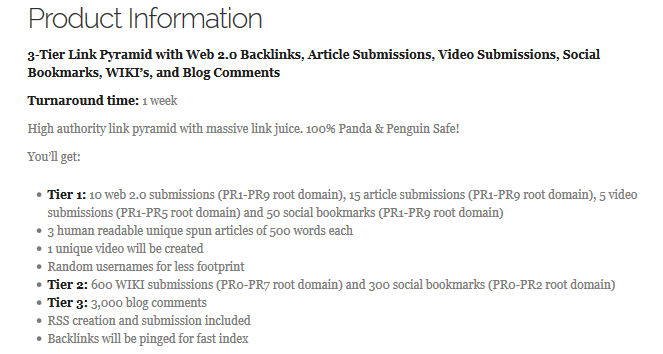 If there are enough SPAM links pointing to your blog Google may even take drastic action and de-index you from their search engine altogether.
6. You Have to Build Backlinks the Natural Way
There is no shortcut when building links to your blog. You have to build them naturally and cannot expect to pay someone to do it for you since the vast majority of 'paid services' are in fact blackhat SEO, which will hurt your blog down the road. So how do you build links naturally?
Four of my favorite methods are:
Broken link building – Broken link building is when you find broken links on other websites, write articles similar to those broken links and then politely suggest a link to your content to replace the broken link on the website.
More in-depth content –  Another way is to write articles that are more in-depth than already existing (and heavily linked) articles on the web, contacting the owners of the websites who linked to that less in-depth article and politely asking for a link.
Infographics – Creating a decent looking infographic can attract links as well.
Guest Posting – The most common way is to guest post on other blogs, but that method seems to be dying.
7. Getting Links From Guest Blogging is Hard
They say getting links from guest blogging is one of the easiest and most effective ways to building backlinks. I actually think it's the exact opposite. Guest blogging is a time consuming, frustrating task that requires extremely high quality content and (as mentioned above) seems to be dying right now.
The simple fact is that if you want your post to be accepted from a reputable website you are going to have to put a lot of time into it. Typing up an extremely detailed article is, in my experience, the only way to get a link from a high page rank website.
8. You Will Get Lots of 'Pitches' From Other Webowners
When your blog starts to get more traffic you will start getting pitches from other webowners or blackhat SEOers. You should be careful with this. Many of these people who are pitching you guest posts are either attempting to give you an article that has been heavily plagiarized or are attempting to give you one that is low quality.
If an article is of low quality you should never accept it on your blog. Low quality articles never do anything positive and can actually hurt your blog down the road, same with plagiarized articles. If you think a post is worthy of being included on your blog be sure to use a plagiarism checker to make sure it hasn't been 'spun' from another website.
9. Your Blog Needs to be Mobile Responsive
It's not an option anymore. If you are serious about blogging then you need a mobile responsive blog. Not only is search engine traffic from mobile devices increasing, Google is now incorporating mobile responsiveness into their algorithm determining where you rank in the search engines.
10. You Don't Have to do it Alone
When you are blogging, especially first starting out, things can feel a bit overwhelming. That's usually because it is. The good news is that you don't have to go it along when you are blogging, as there are several ways for you to get some help either creating content or adding to the design aspect of your blog.
So where do you turn to in order to get some people on board. There are several methods I've used in the past, the first is the most obvious. Include a "write for us" or "guest blogging" page on your website. This will attract people who want to write for your blog, usually in return for a link. Be warned though that many of the pitches you get will be low quality and some even plagiarized.
The second option is to hire people to create content for you or help with various other aspects of your blog. You can use freelance outlets like Freelancer, eLance and oDesk to get help with pretty much any aspect of your blog (including writing). You can also use specialized writing services to get freelancers to write about topics for you.
Further Reading: How to Find Writers for Your Blog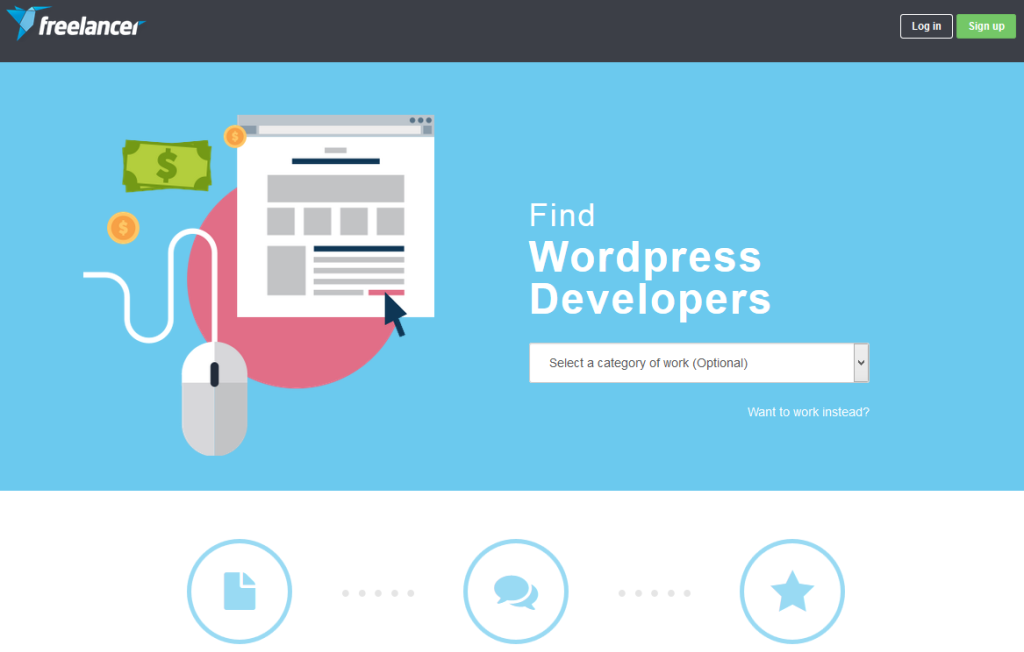 11. Do Not Put Off Security
New bloggers tend to either put off securing their blog or even dismissing security as not important. The truth is security is extremely important since WordPress is so popular and thus there are constantly security threats to any blog.
Recently over 50,000 WordPress blogs where hacked thanks to a vulnerable plugin. This blog even had a minor security threat some time ago. Here is a partial email I got from my web hosting (GreenGeeks):
As a valued customer at GreenGeeks, we wanted to alert you that GreenGeeks
real-time security monitoring has detected a Distributed Denial of Service
(DDoS) attack against your WordPress login page and that our anti-DDoS
protocols have been initiated. As you may know, GreenGeeks real-time security
is included in your web hosting service.

Because you are a valuable customer, we are mitigating this attack using our
Anti-WordPress bruteforce mitigation tool free of charge as a courtesy. At
this time, the attack is fully mitigated and your website is online and fully
functional.
Like I said, security is important. If you want to know how to secure your blog feel free to read my earlier post on the subject.
12. Your Blog Needs to Look Good
If your blog doesn't look professional then you are going to turn off potential subscribers. This is why, if you plan on running a serious blog, you shouldn't be using a free theme.
Professional themes don't cost all that much. The theme this blog runs, for example, is from MyThemeShop and cost $45, which you can use on as many blogs as you want. Not only do professional themes look better, since they keep visitors on your site longer they will help improve your ranking in the search engines.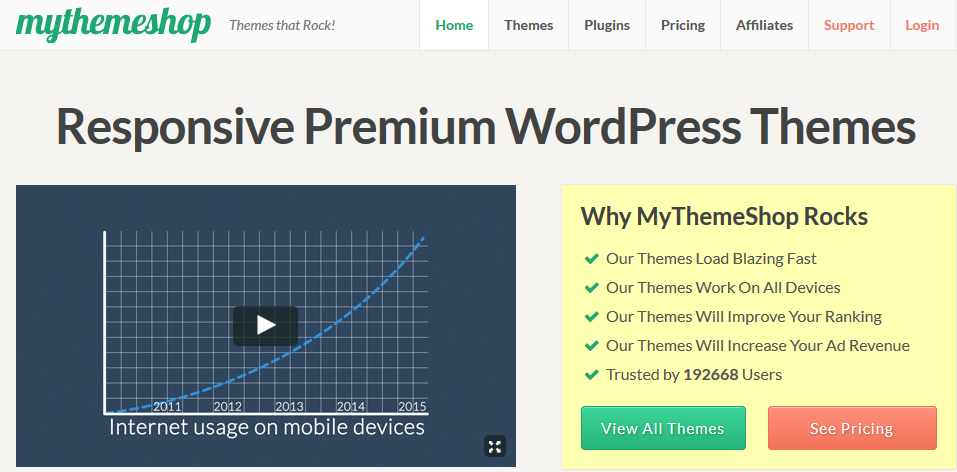 13. Know Beforehand How You Plan on Monetizing
You are going to need to monetize (make money from) your blog. That's probably one of the reasons you want to blog in the first place, but it is also important to know that not every niche is going to have the same money making potential.
For example, a blog about movies and/or games can place Google ads on their blog and monetize through the Amazon or Best Buy affiliate programs. However, a blog about food will have a bit harder of a time making money.
It's not only about how you are able to monetize it's also about conversion rate – the rate in which your readers click on your affiliate links and buys something or clicks on a Adwords Ad. A movie or games blog will more than likely have a larger conversion rate than a food or clothing blog.
14. Have Multiple Monetizing Methods
With the increasing popularity of ad blockers you will need to have multiple different methods for making money from your blog.
Google Adwords, while a great program for many, is getting less and less relevant thanks to popular ad blocking programs such as Ad Block Plus.
Also unexpected things can happen to your normal money making programs, such as an affiliate program being completely dropped (such as with the now dead WPMU-DEV affiliate program). For these reasons you should want a diverse monetizing stream. If you are already using Google Adwords think about also using some type of affiliate program (which tend to pay out more).
Or think about selling some of your own products, especially if you are able to work up to a big mailing list.
15. Use the Right Comment System
The default comment system for WordPress is OK but you can do better. There are plenty of, both free and paid, commenting systems you can use. If you use the right comment system for your particular blog you may help encourage people to comment.
So which commenting system should you use. There are plenty of great ones, in my opinion the best comment systems are Disqus (the most popular, by far), JetPack Comments (what this blog uses) and CommentLuv.
Further Reading: Disqus vs JetPack vs CommentLuv: Comment System Faceoff
16. Use Images on Every Blog Post
Images, the right ones, can only benefit your blog posts. Images help you:
Break up long blog posts – I mentioned that I try to write at least 850 words per article…well who wants to read a 850+ wall of text. Help the reader by breaking up text with images wherever you can.
Add important info – Photos, infographics and especially screenshots will help you convey information to your readers. These are especially useful in the tutorial type posts.
Draw attention to your post – Images draw the viewer's eye. This is especially important for social media. When you or one of your readers shares your post, the images is often the first thing others see. Having the right image (featured image in this case) can help your click through rate on social media.
Just know that you need to have permission to use the images you find. Do not fall into the trap of Googling images and using the first one that you like (this is illegal). Instead use some of the many stock photo websites to find images, some of which allow you to use the images without having to pay or provide attribution.
Further Reading: 20 Awesome Websites for Free, High Quality Stock Photos
17. Include the Right Keywords in Your Titles
Don't keyword stuff, but making sure the appropriate keywords are in your titles is a must if you want to rank high.
For example, if your article is about "Blogging resources" then make sure blogging resources is in the title of your article.
When you are planning the titles for your articles it is always a good idea to know what your potential keywords will be for that article (keywords that you should optimize your post for). A free tool to use to help search out potential keywords is Google's Adwords Keyword Tool which will show you a few important metrics for your keywords including how many monthly searches are preformed for them.
Conclusion
If you are just starting out then you won't have to worry about some items on this list for a while (such as getting pitches from other webowers and monetizing your blog).
Instead of overwhelming yourself, start out by focusing on the basics such as buying a premium theme and posting in-depth content. After a while you will start reaping the benefits of blogging.
So what do you think? Any other blog tips you want to share for new bloggers? Comment away below with your thoughts.