Transform into a Productive Blogger in these Simple Steps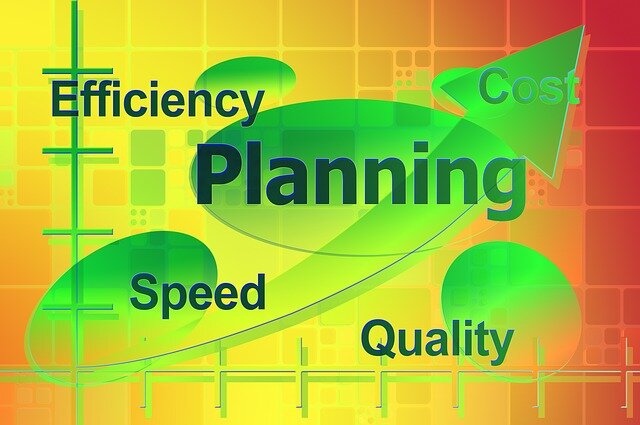 I own multiple websites and attempt to keep up with all of them equally by posting a few times a week…and it's not an easy thing to do. Many bloggers barely have enough time to post on one blog let alone multiple, especially if they have a full time job and so when they do post stuff it tends to be not as high quality content as it should be.
So how do you get productive, that is how do you get as much as possible done in as little time as possible?
To help answer this question here are some valuable techniques that I employ in order to be as productive as I can, with the little time I have to spend on each of my websites.
Be able to write down ideas and even blog posts on the go
Ideas, a lot of times, are spontaneous and can happen in the oddest places. So it's always a good idea to have a way to write wherever you are.
I'm sure most of us have experienced that idea rush that happens, often when you aren't even at your computer. When that perfect idea strikes you need to be able to jot it down, either with a simple pen and paper or with something like your tablet or iPhone.
Whether you're standing in a long line, waiting for a flight, or are in a waiting room for an appointment, having a way to write down ideas or blog posts is essential for the serious bloggers.
Use the right software/technology
Using software to assist you in blogging is essential. Software is especially useful for organization, being able to type up drafts, add helpful articles to assist you in typing up your post and setting dates for your posts.
There is a wide variety of software that can help you for such tasks but the software I've found most effective is Evernote. With Evernote you can clip articles you find on the web, snap photos, add notebooks and notes and easily use the built-in search tool to search out your notes by keyword.
Best of all, Evernote is a free software that has an overwhelming amount of other features, but also allows you to upgrade to the premium version if you need to.
Outsource when necessary
One of the many lies of blogging is that you have to go it alone. That's not true, there are plenty of ways to find other writers for your blog. You can either have a guest posting page on your blog or you can outsource for help.
There are many services for outsourcing, you can post a job at a freelancer outlet such as Freelancer or Elance. I don't typically do this for writing gigs though since many of the freelancers on those sites are from foreign countries and don't speak or write English all that well.
Instead you can hire someone from a site that specializes in writing outsourcing such as iWriter. This is the service I mostly use, I've also had success with Fiverr, which is a cheap alternative, though you may have to hunt around for a while before you find the 'perfect' writer.
Adapt to stay competitive in your market
Google loves updates. They update a lot and as the Penguin update proved, the constant Google Algorithm changes can seriously harm your website in the search engines.
Since this is the case you need to be able to adapt to change in order to keep your website competitive. In this case you may need to update your on-page SEO, post more or offer new services. New developments and techniques can help keep up with any changes, such as search engine algorithm changes, that you will need to keep up with to stay competitive in whatever market you are in.
Inform yourself about the topic
You can't and shouldn't write about a topic that you know little about. This is why you should study up on whatever topic you are going to blog about before you post it on your website.
You should also make sure what you post is 100% accurate, so double check before typing something. As mentioned above, Evernote with it's web clipping feature can help greatly with this task.
Break down complex articles
Breaking down longer or more complicated articles is necessary if you don't want to feel overwhelmed and value organization. For this task I use either notepad or Evernote depending on the type of article I'm writing.
Don't stop when writing
One of the more difficult aspects of blogging is to blog without constantly stopping for breaks. For you to complete a blog post productively you should get used to writing until your post is finished. That does not mean that you can't or shouldn't take small breaks in-between. You should, but you also shouldn't procrastinate and should set a reasonable deadline to finish your post.
Write down what you need to do
This ties in with breaking down complex articles but also keeping up with your website in general. Having a reminder of what you need to do throughout the week or every day is invaluable for keeping your blog consistent. Here are what such tasks may look like:
Sending your newsletter to subscribers
Researching keywords for your articles
Checking your messages
Checking for updates
Writing articles
Writing guest posts
Pursuing backlink opportunities
In conclusion:
The beginning of a new year is always a great time to make changes. You can do so when it comes to blogging by using some or all of the above tips.
If you get anything out of this post it should be this, being a productive blogger doesn't mean working super hard or writing throughout the night. It simply means that you are managing your precious time wisely, all the while achieving deadlines and goals with cost saving tips.