Web Hosting: Free vs Paid, Which One Should You Use?
With WordPress being so easy to install and user friendly, creating your own blog, either for personal use or to make money, has been gaining in popularity for a while now. Whether users want to simply record random things online, build a portfolio for themselves, make money and/or blog about topics they enjoy, all of that and more is possible with a WordPress website but that still leaves many people with questions such as what blogging platform they should use, or whether they should use free or paid web hosting.
Choosing either a free or paid web hosting service usually depends on your circumstances which I will detail further below. But first lets look at the negatives to using free web hosting.
Free Web Hosting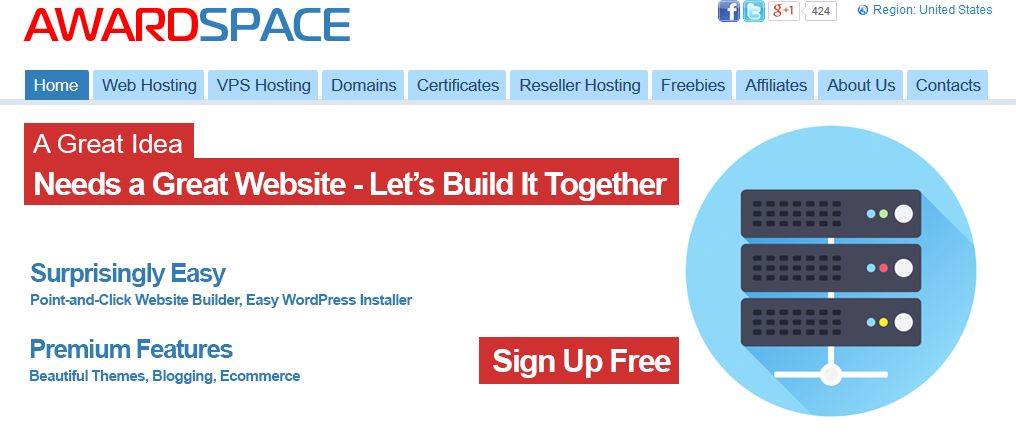 If you want to go free then you are able to with some of the free web hosting services available. These services are shared hosting that will host your blog for free and some even throw in a few goodies to boot. Sounds great right? Free always does but there are also severe limitations that usually go along with free web hosting.
Here are some of the many drawbacks to using a free web hosting service rather than a paid hosting service:
On your own when it comes to backups and security – I put this at the top of the list because I feel it is the most important. With a free web hosting service you will be left to fend for yourself when it comes to backing up your website and website security. Security is especially important for me when I shop for web hosting services. Take this email (partial reprint) that I got from GreenGeeks a while back:
As a valued customer at GreenGeeks, we wanted to alert you that GreenGeeks
real-time security monitoring has detected a Distributed Denial of Service
(DDoS) attack against your WordPress login page and that our anti-DDoS
protocols have been initiated. As you may know, GreenGeeks real-time security
is included in your web hosting service.

Because you are a valuable customer, we are mitigating this attack using our
Anti-WordPress bruteforce mitigation tool free of charge as a courtesy. At
this time, the attack is fully mitigated and your website is online and fully
functional.
Now if I had a free web hosting service I would be SOL. People really don't realize how common attacks/hacks on WordPress are so they tend to ignore security, something that you should never do, especially if you put a lot of time into your blog.
Very limited bandwidth and disk space – For the most part, free web hosting services put an extreme limit on monthly bandwidth and disk space since they put so many websites onto one server. This is actually one of the ways they make money. Some free web hosts will charge you if/when you break any of their terms such as going over disk space.
Little to no tech support – It's pretty much assured that if you are using a free web hosting service then any technical problems that you run into will be left to you to fix. This is a free web host after all so you can't expect them to go out of their way to help solve tech problems on your blog.
Unreliable hosting – You know how most reputable paid web hosting services advertise some type of '99.9% uptime guarantee'? Well you won't be getting that type of guarantee from most free web hosts. Honestly you can't expect great uptime for a free service and you probably won't receive great uptime because you and lots of other free websites are hosted on a single server.
Termination of your account – This is an often hidden but dangerous negative to using free web hosting. You know those terms and conditions that most people don't bother to read? Well in those terms and conditions is this:

This comes from the terms and conditions of AwardSpace which is actually one of the most popular, free web hosting services. It's pretty standard among free web hosts and basically what it says is that if you ever go over your server limits then your account will be banned. Going over server resources really isn't in your control though since a variety of things can happen that give you a huge spike in traffic.
Paid Web Hosting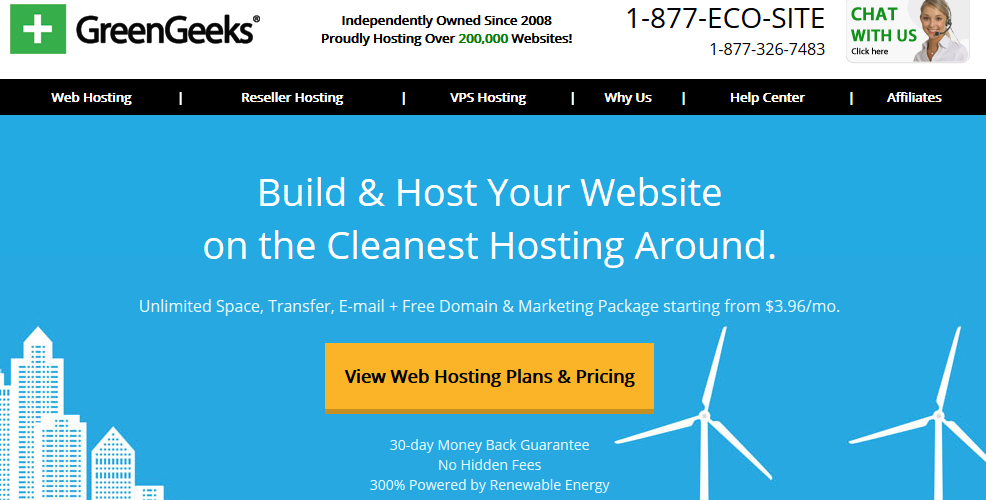 Paid Web Hosting comes with everything free hosting offers plus a huge array of other goodies. These include things like a free domain name, 99.9% uptime guarantee, backups of your blog, security for your blog, faster webpage loading and professional customer support. The only real "downside" to paid web hosting is that it is a paid service.
On average, the price of paid web hosting from reputable web hosting companies ranges from as little as $2 to as high as $8 per month. This actually isn't that pricey considering all that you are getting but some may not want to drop $100 or more for one year of web hosting on their first blog.
With paid web hosting you usually get most or all of these features:
Unlimited bandwidth
Unlimited disk space
Free domain name (either for one year or for life)
Some kind of money back guarantee
99.9% uptime guarantee
Optional addons
One-click installation for software such as WordPress
Unlimited email accounts
If you are looking for a reliable but inexpensive hosting service then read my earlier article on cheap web hosting.
So which option should you use, free or paid web hosting?
This really depends on what type of website you want to create. As you can see above there are plenty of benefits to using paid web hosting, but these features aren't necessary for every type of blog. Here are some questions that you should answer to determine what type of hosting is best for you.
Are you planning on building a large website?
If your plan is to build a large blog that has hundreds or thousands of web pages then the free hosting plan probably isn't a great option. Paid web hosting is the way to go for those who want a medium or large website. If your aim is a simple and small blog however, then the free option is probably enough.
Are you going to put a lot of time into your website?
If you are simply wanting to experiment with a small blog to see if you like blogging then the free hosting option is a great fit. However, if you are a serious blogger and want to eventually create a popular blog, one that you will no doubt put a lot of time into, then the paid hosting option is the best fit.
What do you want to do with your blog?
If you simply want to run a basic blog to occasionally post to then free hosting is probably the way to go. But if you are looking to make money or even a living from your blog(s) then you need to use a paid web hosting service.
Final Thoughts
Now at this point you should know which hosting is the best fit for you. You still have some reading to do if you choose paid web hosting though, so read all about the cheapest and most reliable web hosting here to help narrow down your choices.