20 Impressive WordPress Shortcode Plugins You Should Try Out
You've probably heard of shortcodes before. If you don't know what they are simply think of them as a piece of code that, when inserted into your webpage, allows you to do things like add buttons, or columns, or alert notes. They are short, one line code that will automatically fill your pages with a longer script.
And while WordPress already has some shortcodes available, there are far more advanced shortcodes available in the form of plugins or themes. Both free and paid. Shortcodes come in normally two 'flavors'. They are either built into your theme or you can insert them with a plugin. But what WordPress shortcode plugins should you use? Not to worry, below is a list of 20 impressive WordPress shortcode plugins that you might consider adding to your blog.
1. WP Shortcodes by My Theme Shop

Figured I start with the shortcode plugin this blog uses. WP Shortcodes by My Theme Shop comes 'built-in' with all of their themes. They also provide the individual plugin free on the WordPress.org website. With it you can add alert notes and announces, columns and a variety of different colored buttons (great for call to action).
Recommended Reading: 50 Essential WordPress Plugins
2. WordPress Shortcodes

This plugin has over 25 awesome shortcodes for you to pick from. You are able to add things like layouts, lists, buttons, and tabs (which are SEO friendly).
Your shortcodes can even be nested, meaning that you can have a three column layout, with three individual buttons or lists in each of the columns.
3. Vision Shortcodes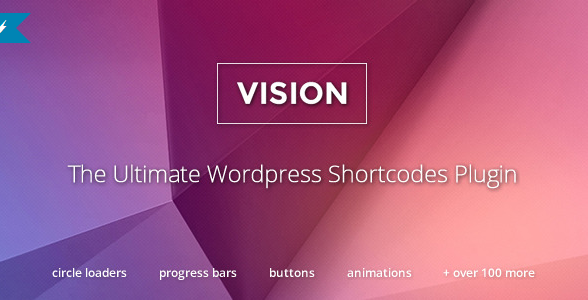 Vision is a massive, 100+ shortcode plugin that is also very easy to use since it is inserted directly into your WordPress post/page editor (simply click and add the shortcode you want). Included in Vision are buttons of different colors and sizes, columns, lightboxes, statistic displaying functionality, tabs, image icons, number counters, pricing boxes and so much more. As far as advanced shortcodes go, vision is one of the better available.
4. Styles With Shortcodes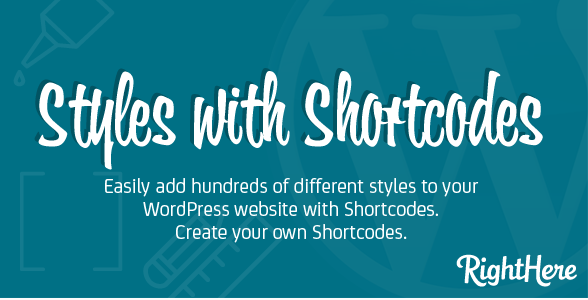 Styles is another 100+ shortcode solution for WordPress blogs. With styles you can add lightboxes, buttons, blockquotes, highlight your content, add columns, colored boxes and more. This plugin is also one of the most downloaded shortcode plugins on Code Canyon.
5. Intense Shortcodes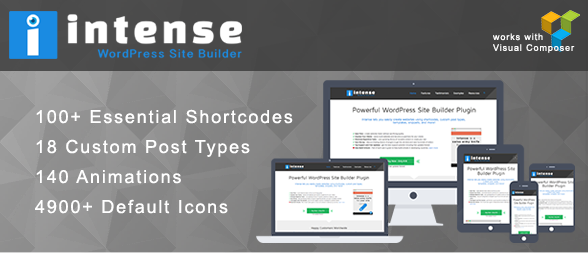 Another very popular shortcode plugin on Code Canyon. Intense shortcodes cost about the same as most other shortcode plugins, but this plugin is more than just for shortcode functionality. In addition to having over 100 shortcodes, Intense also comes with 18 custom post types, 140 animations and over 4900 icons.
Shortcodes include lightboxes, icons, counters, buttons, progress bars, subpages, content boxes, alert notes and much more.
6. Shortcodes Ultimate

While it's not as good as premium shortcodes, Shortcodes Ultimate is still the most popular, free shortcode plugin available on the WordPress.org plugin directory with over 1.6 million downloads and a solid 4.8 / 5 rating. Included is over 50 shortcodes ranging from boxes, buttons and tabs, to sliders, links and icons. You also have the option of upgrading to the premium version for even more functionality.
7. Easy Bootstrap Shortcode

Not as popular as Shortcodes Ultimate, Bootstrap is still a popular and pretty decent shortcodes plugin that comes with over 20 shortcodes for buttons, labels, icons, lists, popovers, tables and more.
8. Supreme Shortcodes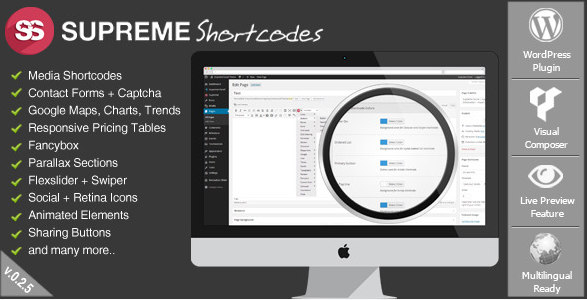 Another neat and advanced shortcode plugin. Supreme shortcodes has over 100 shortcodes available, but also more advanced features such as animations and 3D buttons. Some included shortcodes are tabs, icons, effects for your shortcodes, responsive tables and contact forms, among many others.
9. WP Canvas Shortcodes

Not advanced by any means but great for those looking for a simple shortcode plugin. WP Canvas has 21 shortcodes available including buttons, borders, social icons, pricing, highlights and countdowns.
10. All in One Shortcodes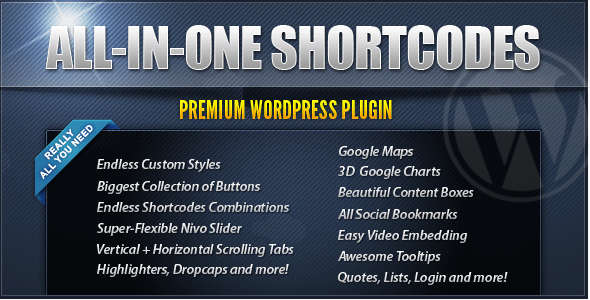 All in One Shortcodes is another Codecanyon plugin that comes with most of the basic shortcodes (buttons, boxes, social sharing, columns, etc) as well as a few advanced shortcodes like 3D Google charts and vertical or horizontal scrolling tabs.
11. Fruitful Shortcodes

On of the least feature rich plugins on this list. Fruitful Shortcodes is designed to be simple to use and basic in functionality, which is great for those who don't need advanced shortcodes. With Fruitful you have access to 9, mostly basic shortcodes such as columns (6 different types), vertical and horizontal tabs, button and alert notes.
12. Arconix Shortcodes

Another simple and free alternative is Arconix Shortcodes. This plugin comes with all the basics including columns, highlights, boxes, buttons, tabs and more.
13. J Shortcodes
The simplest plugin on this shortcode list. J Shortcodes only has basic shortcode functions such as call to action buttons and boxes. This plugin might not be supported anymore since it hasn't been updated in nearly two years (though it still has a better than average 4.4 / 5 rating).
14. GT Shortcodes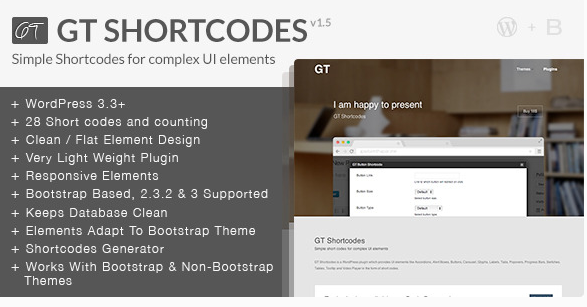 GT Shortcodes is a slightly less advanced, premium shortcode plugin. With it you have access to 28 shortcodes, over 60 animations, and over 360 icons. Shortcodes include Google charts, banner ads, alert boxes, buttons, highlight, pricing table, progress bar and more.
15. Shortcodes by Authentic Themes
Another somewhat basic plugin. Shortcodes, despite being created by a premium developer, is free to all users. Shortcodes include all of the basics such as buttons, highlights, borders, social icons, columns, pricing tables as well as a few other basic shortcodes.
16. Shortcoder

Shortcoder enables users to create custom shortcodes via HTML and JavaScript to use on their blog posts. This simple and very easy-to-use plugin is especially useful when you wish to do things like add Google Adsense onto your site, or include media such as video embeds on your blog posts.
17. FX Elements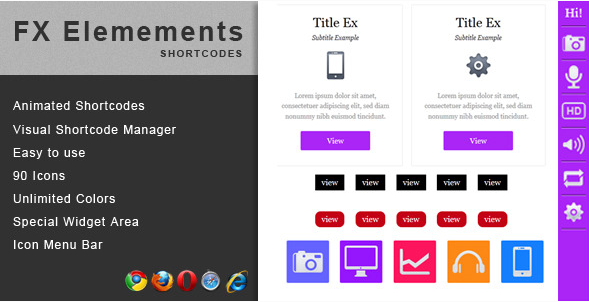 FX Elements, like most premium shortcode plugins, allows you to add animated shortcodes as well as all of the basic shortcodes. You can include a scroll to top button to your blog, 4 custom widgets to add to your sidebar, boxes, buttons, social icons (63 included), alert messages at the top of your blog, icons and more.
18. Easyvideo – Responsive Video Embeds / Shortcodes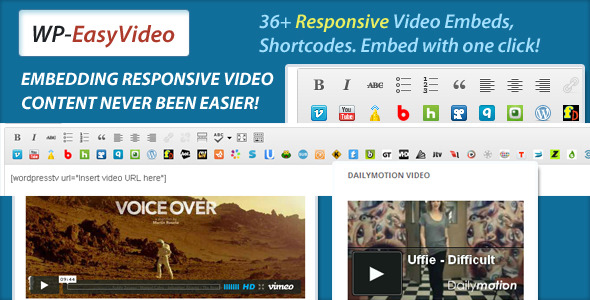 A simple shortcode plugin that allows you to easily add videos, from 36 video sharing websites, into your blog posts and pages. The videos show up responsive in your webpages, you can even add them to your sidebar via the sidebar widget.
19. Snippets WordPress Plugin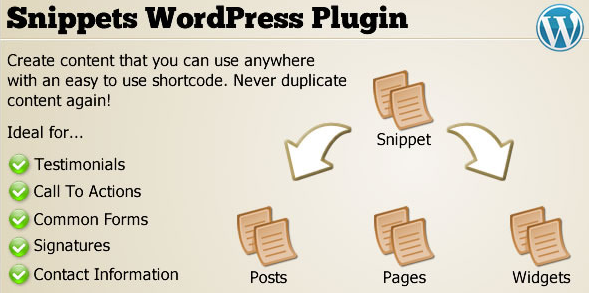 Snippets is a great plugin if your blog needs to display information such as custom forms, call to action, contact info, or testimonials on multiple pages or posts.
20. Shortcodes Pro

Shortcodes pro hasn't been updated in over two years. But based on the ratings, that hasn't stopped the plugin from functioning the way it's supposed to. It provides the option to import or export all of your created shortcodes and also allows you to process those shortcodes for quick tags.